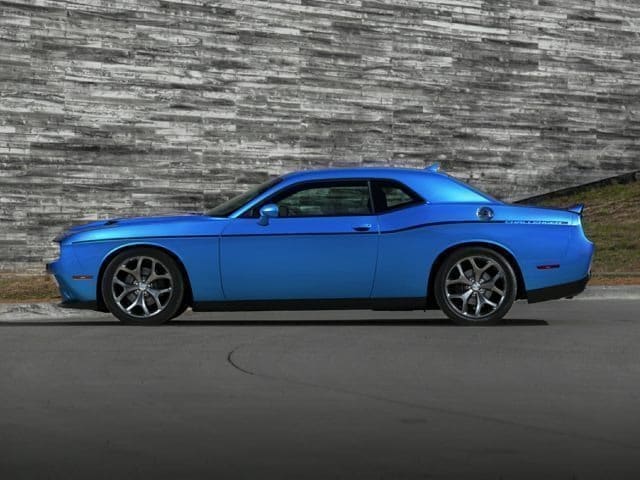 If you're in Southwest Oklahoma or North Texas and you've been waiting for the 2018 Dodge Challenger, your day has come. Visit Johnny Roberts Motors to check out the new Challenger!

From Mangum to Vernon, kids today are growing up with posters of Dodge muscle on their walls, the same way many of us did. The 2018 Dodge Challenger still looks good in pictures, but it's so much more than its awesome appearance.

Substance as Well as Style
The Dodge Challenger is as hot as it looks. With the standard 3.6-liter V6 under the hood, it pumps out 305 horsepower and 268 pound-feet of torque. The long drive between Quanah and Wellington suddenly looks pretty short from behind the wheel of this modern muscle car.

Not enough power? Upgrade to a 5.7-liter V8 for 372 horsepower and 400 pound-feet.

Still not enough? Come on.

How about a 6.4-liter V8 with 485 horsepower and 475 pound-feet? That's going to have to sate your appetite for speed.

Unless...

Unless you want to spring for a 2018 Dodge SRT Hellcat Challenger. This rare breed is an unstoppable force, pumping out 707 horsepower and 650 pound-feet of torque from a supercharged 6.2-liter V8.

Take the Family for a Ride

Even though it packs enviable power and it's way cooler than most traditional family cars, the 2018 Challenger seats five comfortably, so you can take the family to the park in Childress or bring your friends out on the town. Its spacious trunk allows for a bunch of cargo.

Sure, we'll call it practical. Just remember that practical doesn't have to mean boring!


If you're thinking about your next car, take a look at our new Dodge inventory in Altus and let us know if you find something you like- Challenger or otherwise. We look forward to answering any questions you may have!